Unrecognized key "intro" in recipe shortcode. Only yield" is supported.
This can make as much or as little as you like.
Shopping List
3 pounds potatoes (red bliss, Yukon gold, etc.)
1¼ pounds yellow or white onions
¼ cup vegetable oil
This is a large recipe, suitable if you are making 3-4 dozen Blintzes, I would guess. My mother would often make larger batches of this filling with 5 pounds of potatoes and 3 pounds of onions. It is dense. Very dense.
Peel and dice
1¼ pounds yellow or white onions
In a large skillet, heat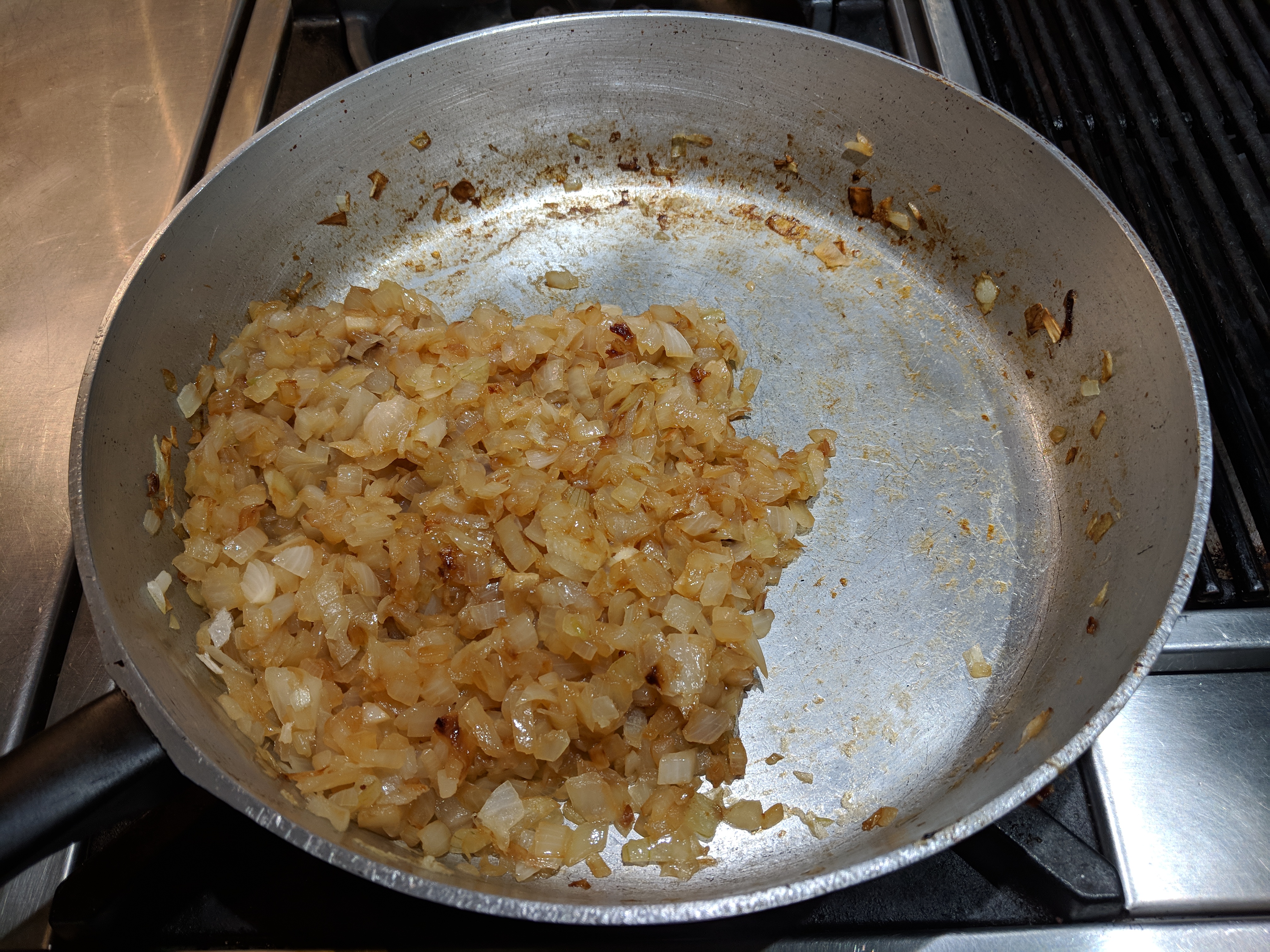 over a medium-high heat. Add onions and stir from time to time as onions begin to brown. Onion pieces should brown (see photos). You might need to add a little water to remove the fond from the pan. Make sure the onions are sweet and tender. Add more oil if needed, because it's what will give moisture to the potatoes.
In the meantime, peel
3 pounds potatoes (such as red bliss or Yukon gold)
and cut into large dice. Place in large pot and cover with well-salted water. Bring to a boil and cook until pieces are fork-tender, about 15 minutes once it comes to a brisk boil. Drain the potatoes and return to pot. Mash them thoroughly, tasting for salt. Add the cooked onions. If the potatoes seem dry, add a bit more oil. Season to taste with salt and pepper. ♦ATTNThe mixture should have a distinct presence of black pepper.
This is a traditional family recipe.