Shopping List
1 pint (2 cups) whipping cream
9-ounce package of Nabisco FAMOUS Chocolate Wafers
1 tsp vanilla
Maraschino cherries
Whip
Yes, there is no added sugar in the whipping cream. Stir in
Open
9-ounce package of Nabisco FAMOUS Chocolate Wafers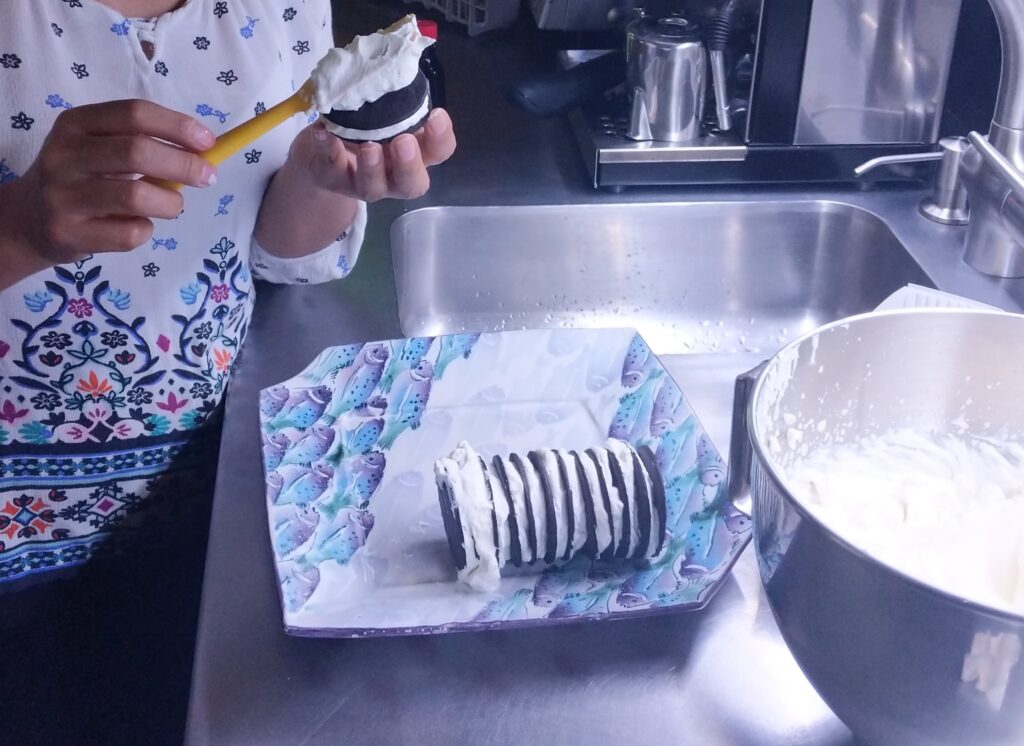 Spread 1½ teaspoon whipped cream onto each wafer. Stack wafers together, then stand on edge on serving platter to make a log. Frost with remaining whipped cream mixture.
Refrigerate at least four hours or overnight.
Just before serving decorate with the obligatory
Cut dessert diagonally into twelve slices to serve. Store leftover cake in refrigerator. Who has leftovers?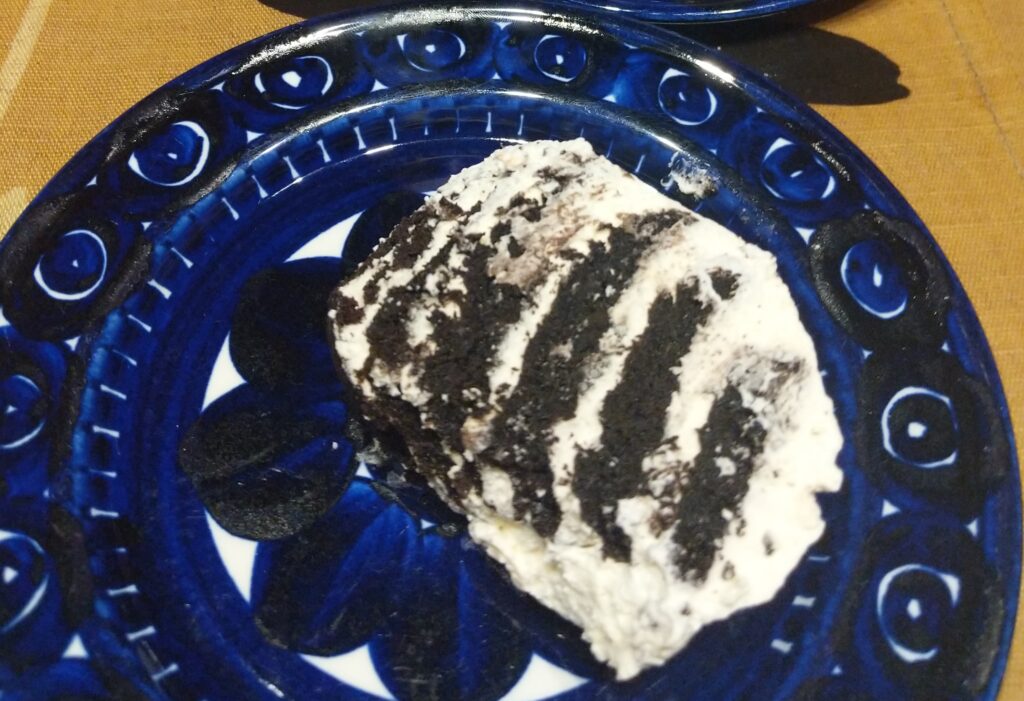 From the Nabisco website where it is called "FAMOUS Chocolate Refrigerator Roll".